3 June 2022
The box offices for our remaining 2022 shows are all now open and we're offering a Sedos ticket discount: 10% off when you book our final three shows of the year in one transaction.
Simply head to the online box office, select your seats for A Midsummer Night's Dream, Carrie: The Musical and Amadeus and this ticket discount will be applied automatically.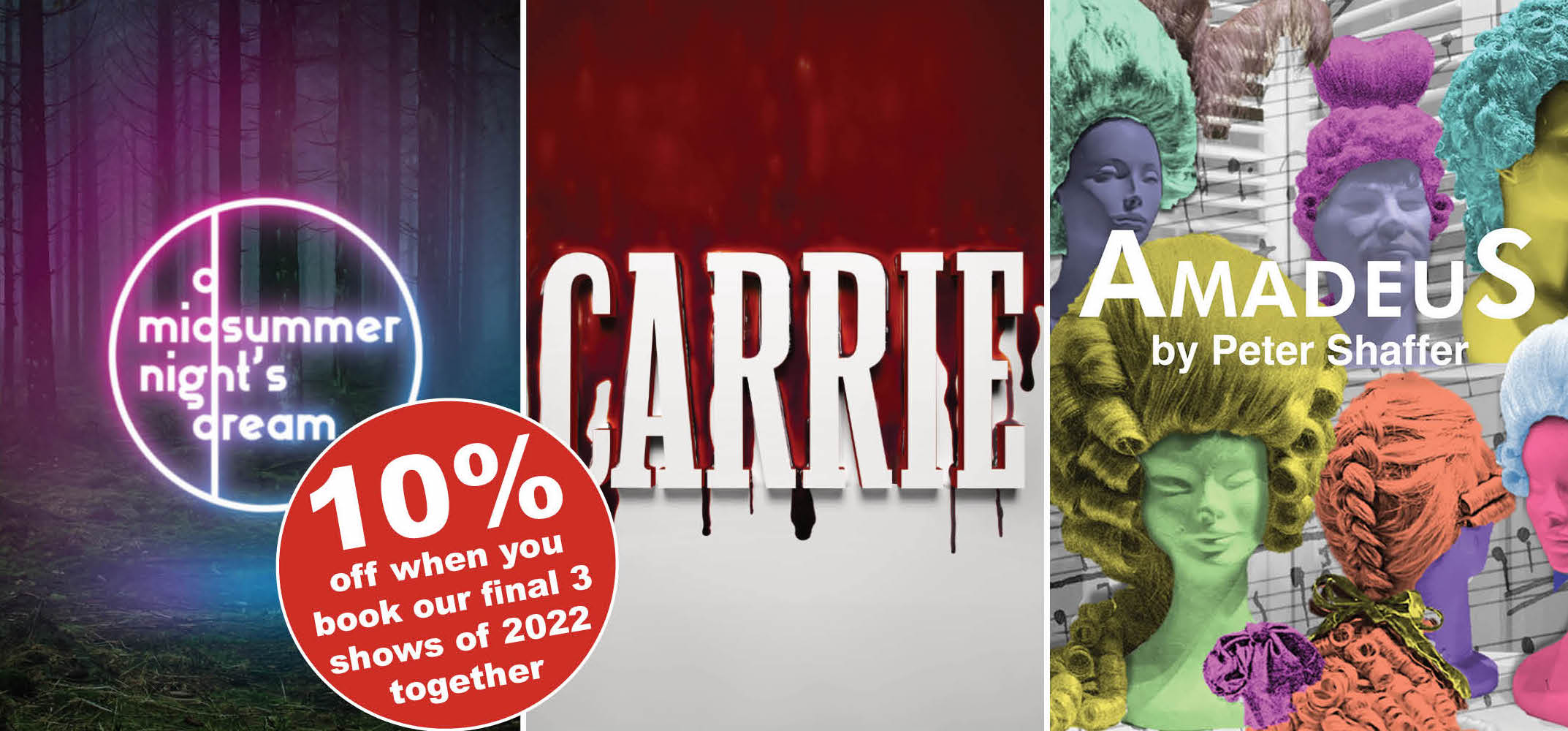 This will be a queer re-telling of A Midsummer Night's Dream (14-24 September) – Shakespeare meets gig theatre; dance, lip-sync battles, classic text, all fused into one riotous night of theatrical comedy.
Based on Stephen King's bestselling novel and the acclaimed movie starring Sissy Spacek, Carrie (25-29 October) has been reinvented for our time in a new production sure to shake the Bridewell to its very core...
Amadeus (23 November-3 December) is a fictionalized account of the relationship between two real life composers, Antonio Salieri and Wolfgang Amadeus Mozart. Peter Shaffer's acclaimed play takes us on a wild ride through the trials and tribulations of genius, jealousy and revenge.
All three shows play at the Bridewell Theatre and you can pop to the box office now.
Tomorrow is your final chance to audition for A Midsummer Night's Dream, while the audition notices have recently been released for Carrie: The Musical and Amadeus. You can check out information about all Sedos' London auditions here.