Masked Sedos Singer
Can you guess who's in the costume?
Heats: 16 and 17 February 2021; final 9 March 2021
Disguised Sedos members go head to head in the Masked Sedos Singer – can you guess who is in the costume?
Our judges will plunder their Sedos knowledge to try to work out the identity of our performers and you can get involved too.
There will be two heats on Tuesday 16 and Wednesday 17 February leading up to a grand final on Tuesday 9 March.
Ultimately, it's the audience's decision who makes it through to the final – and who is crowned the winner – so get ready to vote for your favourite.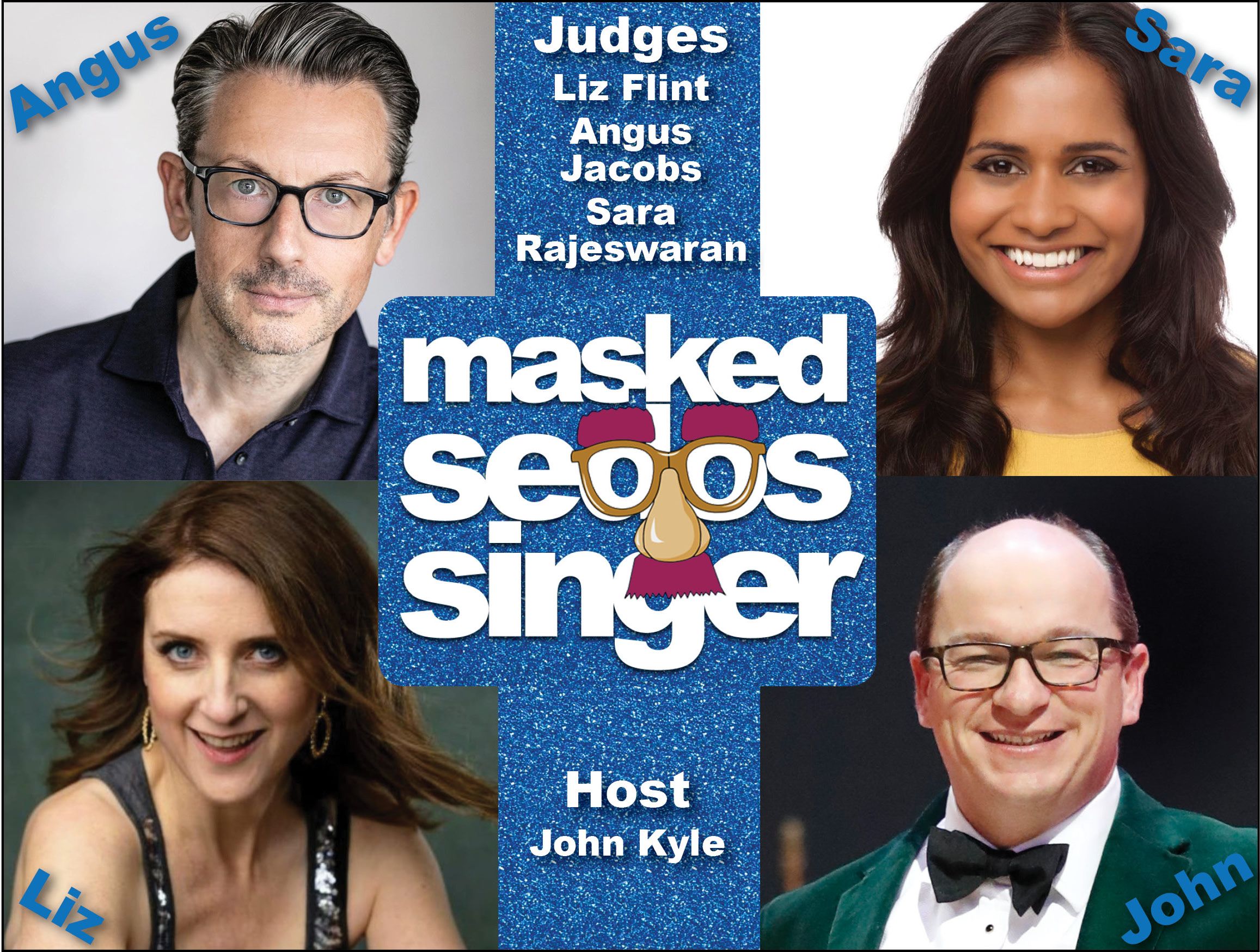 JUDGES
Liz Flint
Angus Jacobs
Sara Rajeswaran
HOST
John Kyle
Read more about the judges and host
TEAM
QUEEN BEE | Susan Booth
TECHNICAL MAGIC | Adam Coppard
HERDS THE CATS | Pippa Kyle
LOGO AND GENERAL GOOD EGG | Stephen Beeny
GRAPHICS GENIUS | Joseph Henshaw
JINGLE WHIZZ | Nick Stucke
TECHNICAL MAGIC ASSISTANCE | Olly Levett
THE WINNER
Cloud – revealed as Andrew Overin
THE FINALISTS
Lady Poodle (runner-up) – revealed as Romana Moss
BananaDrama – revealed as Richard Upton
Horse – revealed as Michael Cannon
Owl – revealed as Susan Booth
Triceratops – revealed as James Franey
KNOCKED OUT IN HEATS
Christmas Tree – revealed as Stephen Beeny
Crocodile – revealed as Mark Siddall
Shakespeare – revealed as Adam Moulder
T-Rex – revealed as Matt Gould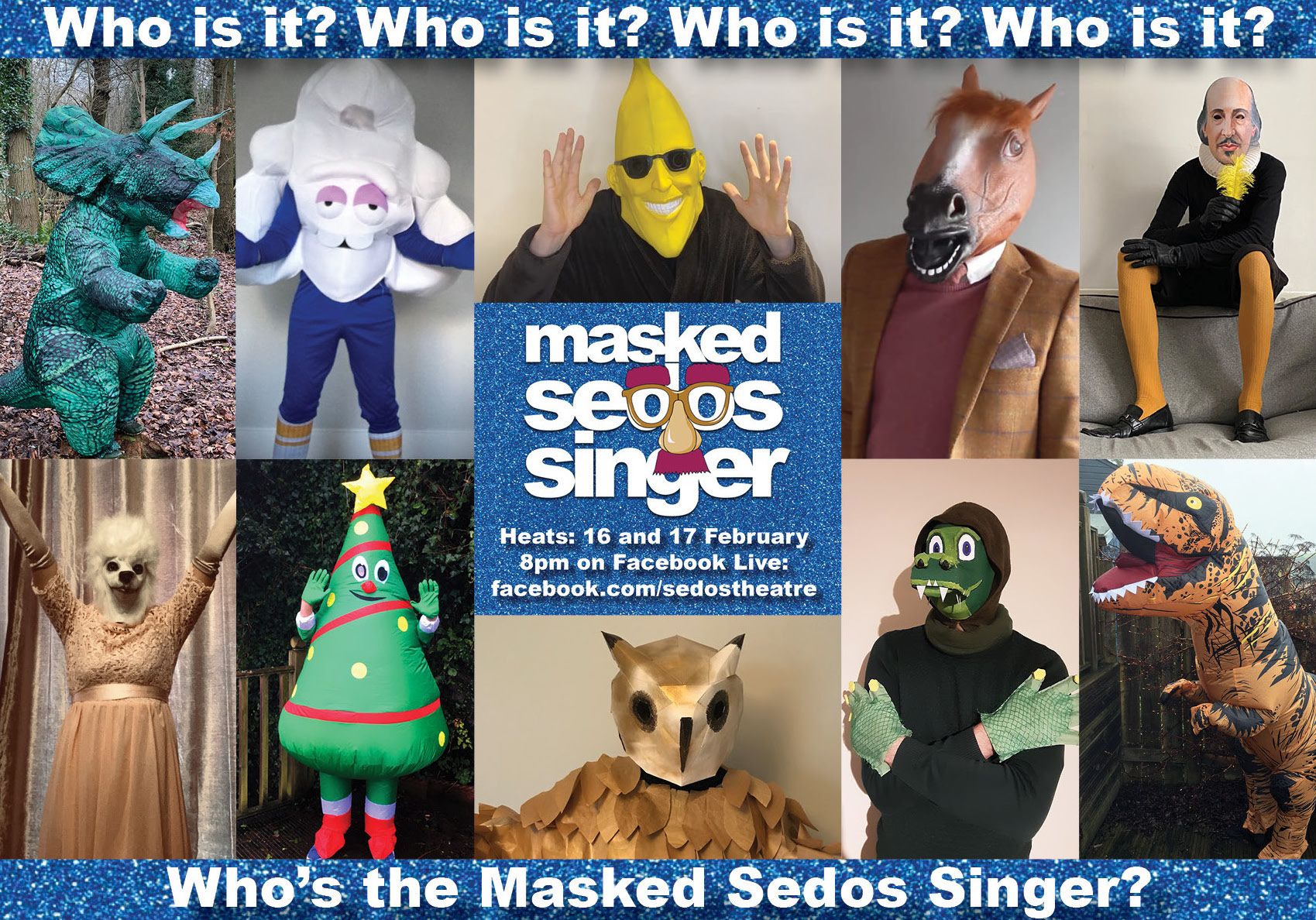 Visit our Facebook live replays to see both heats and the final in full or watch a quick recap of all the contestants' first round and final performances below.
Online at Facebook Live
Free
Tuesday 16 February 2021 8.00pm
Wednesday 17 February 2021 8.00pm
Tuesday 9 March 2021 8.00pm