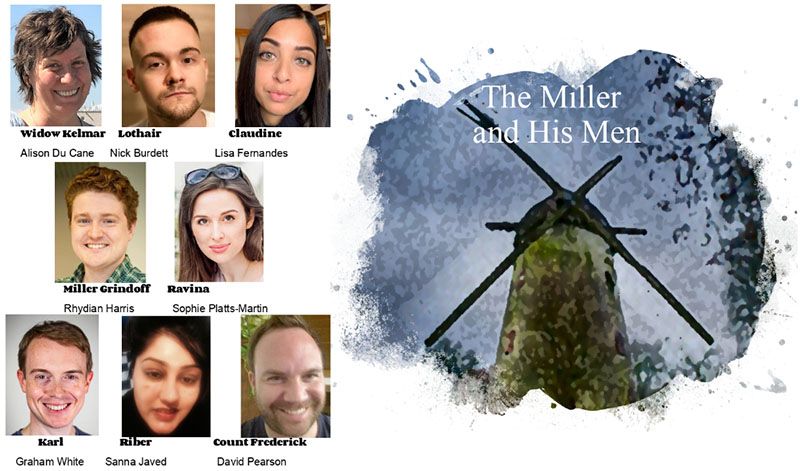 We are thrilled to announce the cast of our next Sedos Reads production, the thrilling melodrama The Miller and his Men, by Isaac Pocock, on Thursday 12 November at 7.30pm.
KELMAR, A POOR COTTAGER | Alison Du Cane
CLAUDINE, HER DAUGHTER | Lisa Fernandes
LOTHAIR, IN LOVE WITH CLAUDINE | Nick Burdett
GRINDOFF, THE RICH MILLER | Rhydian Harris
RIBER, ROBBER INNKEEPER | Sanna Javed
COUNT FREDERICK FRIBERG | David Pearson
KARL, HIS FAITHFUL BATMAN | Graham White
RAVINA, THE MILLER'S MISTRESS | Sophie Platts-Martin
Successful melodramas still exist on stage today in operas, musicals and pantomimes, and in soap operas and Hollywood blockbusters. They may not be great literature, but they certainly are loved by actors and audiences alike.
If you would like to join us for our virtual rehearsed reading please email the_miller@sedos.co.uk for details of the zoom link.