The Banana Hut Gang is looking to grow, and for the first time since being formed, is opening up London auditions for the group!
Auditions are 1 and 3 February, from 7-8.30 pm. 
New members will join the team to learn and perform their smash-hit, Choose Your Own... Improv! at the Edinburgh Fringe 2022, and also help them develop new formats! 
The Banana Hut Gang are looking for people who already have good experience improvising, and are super keen to see a diverse group of auditionees. 
If you think this is you, or someone you know, check out the audition notice!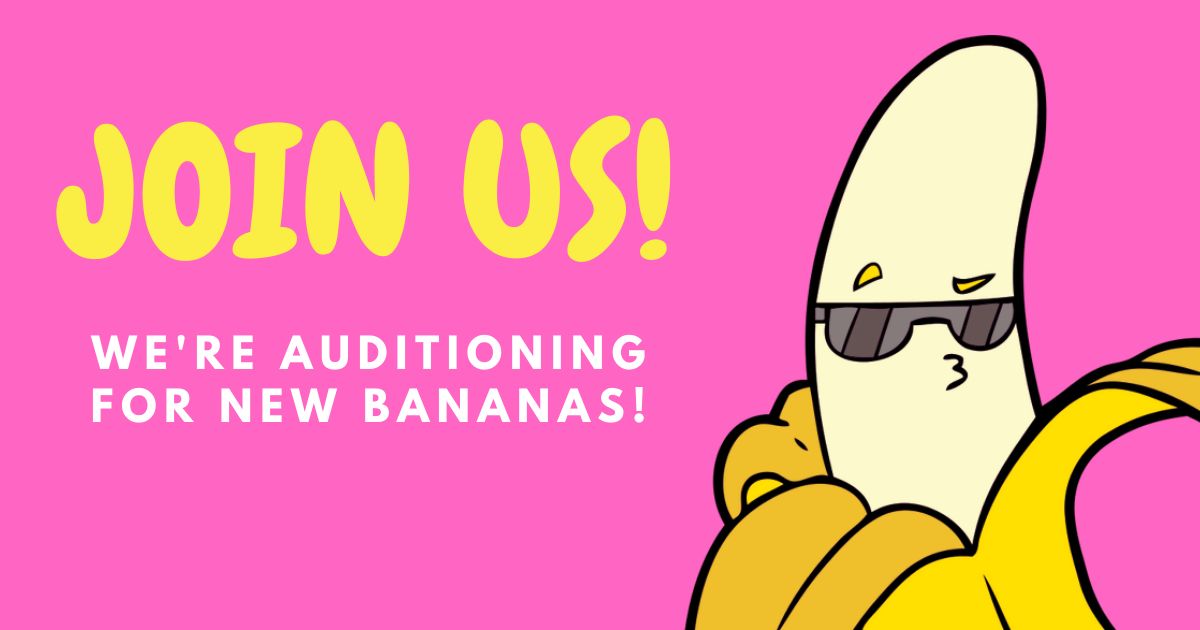 Essential info
Theatre Deli, 2 Finsbury Avenue, EC2M 2PF
Tuesday 01 February 2022 7.00pm
Thursday 03 February 2022 7.00pm